Everybody vs. Every Body
Are 'Everybody' and 'Every Body' both correct words in English? Do they have the same meaning? Can we use them interchangeably? Let's find out.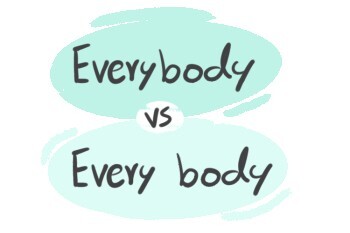 Is 'Every Body' a Single Word?
'Every body' as two separate words is not an indefinite pronoun. It is a noun phrase that is rarely used and refers to every single physical body of humans (dead or alive) or the body of a plane, body of government, the body of a text, etc.
Every body in the morgue was investigated by the FBI.
Download LanGeek app