Its vs. It's
What is the difference between "its" and "it's"? How can we use each of them? Are they the same thing? Here, we will discuss the differences between them.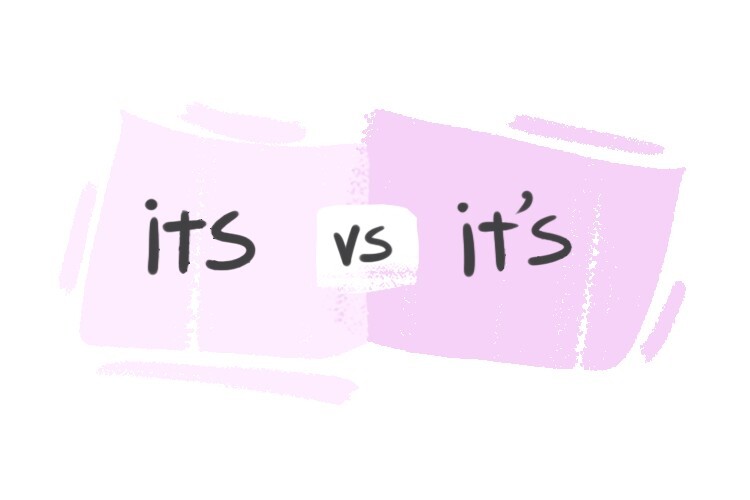 What's Causing the Confusion?
"It's" and "its" have the same pronunciation (they are homophones), but different grammatical categories, and therefore different uses in a sentence.
It's
It's is the contracted (shortened) form of 'it is', or 'it has'.
It's raining outside. Look! → It is raining outside. Look!
It's got to be a cruel joke. → It has got to be a cruel joke.
Possessive Form of 'It'
So, it is understandable if many would think that the possessive form of 'it' should be it's. But the possessive form of 'it' is "its" (with no apostrophes).
Can the Contracted Form Mean 'It Was?'
Although you might hear someone using the contracted form of 'was' in spoken language, but you should know that it is not grammatically correct. Unless there are obvious signs that the sentence is in the past tense, avoid using 's' as a contracted form of 'was'.
Its
Its is the possessive pronoun of 'it' showing possession or ownership by a thing non-human.
We use apostrophes to show possession for a noun. For example "The captain's" or "the cat's" is the possessive forms of 'captain' and 'cat' (as in 'the captain's boat or the cat's basket).
The car has its flaws, but I like it.
Bottom-line
Its' is not a word in English language, so do not use this combination EVER.
Download LanGeek app for free