Such vs. Such A
Native English speakers use 'such' and 'such a,' easily without trouble, but there is a problem for new learners. To tackle that, read this piece.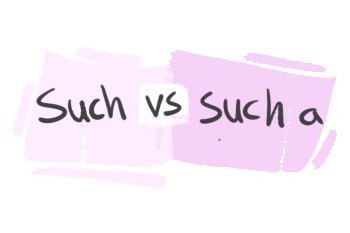 What Are Their Main Differences?
Nouns That Can Follow Them
is followed by plural countable or uncountable nouns.
is followed by singular countable nouns.
The little girl is such a matured person. ( Not 'The little girl is such matured person.')
I have never seen such terrible accidents. (Not 'I have never seen such a terrible accidents.')
Grammatical Functions
I have been in such beautiful places in my life that I don't have any regrets. → determiner
Such exams would only destroy students' confidence. → determiner
We have had such a great time together. → determiner
I myself love to have such a nice job, but I cannot take it. I cheated on the interview. → determiner
Download LanGeek app