Such vs. Very
'Such' and 'very' both are intensifiers. So, let us start learning them, in this article.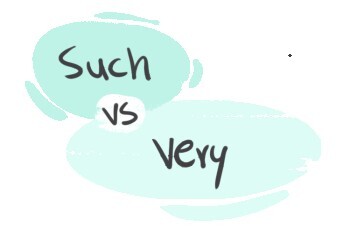 What Are Their Main Differences?
When to Use 'Very'?
is used before adjectives to intensify them.
It sounds very interesting to me.
They seemed very happy together.
The people at the charity party were very humble.
The movie was very inspiring.
She is very jealous, when she sees him with his new girlfriend.
is used before adverbs to intensify them.
The children walked very quietly into the hallway.
We are holding Sam's birthday party very secretly.
When to Use 'Such'?
is used before nouns or adjective + nouns to emphasize them.
My mother is such an angel.
You look like such a stupid groom in that suit.
I cannot have such a wedding.
Download LanGeek app