More vs. Greater
As you might know, 'more' and 'greater' imply the same meaning as each other, but there is a difference between the nouns that come after them.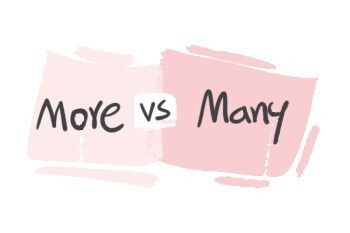 What Are Their Main Differences?
Actually, the term 'more' is used with countable or uncountable nouns, to say that something happens to a larger quantity, or number, or to make comparisons, while 'greater' refers to a larger level in importance, degree, or size.
Grammatical Functions
The number of the students is more than it used to be.
The population of China is greater than Australia.
Download LanGeek app