Writing and Publication
43 words
Words Related to Literature - Writing and Publication
Here you will learn some English words related to writing and publication, such as "literature", "dictate", and "author".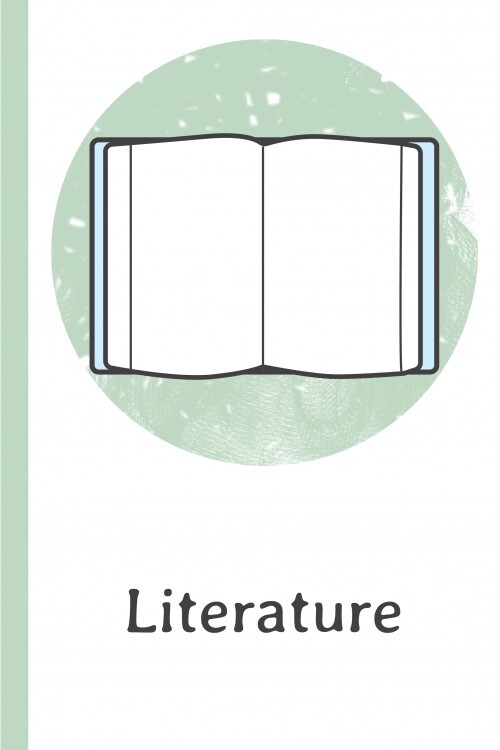 to make a book, play, etc. short by omitting the details and including the main parts
1
a concise version of a lengthy play, novel, etc.
2
to change a book or play in a way that can be made into a movie, TV series, etc.
3
to record a series of historical events in a detailed way by a chronological order
5
to write a book, article, bill, etc. with another author
6
the fact of writing a book, article, bill, etc. with another author
7
to assign someone to do a task, such as creating an artistic or literary piece
8
to describe or portray someone or something in words
10
to say or recite aloud for the purpose of transcription by someone or recording by a machine
11
to write something for the first time that needs corrections for the final presentation
12
to prepare a book, newspaper, or magazine for publication through revision, modification etc.
13
to publish someone's written work
14
to write something such as a book, article, etc. for someone else who then proceeds to publish it under his or her name
15
to give an explanation or interpretation for a word or written material
16
to explain or show the meaning of something using examples, pictures, etc.
17
something, such as a brilliant idea that comes to mind suddenly
18
to harshly criticize or joke about someone or something in public
20
the greatest literary or artistic piece that an author or artist has created
22
a great piece of art or literature that is considered to be the best or an excellent example of an artist's or author's work
24
a source of inspiration for an artist or author that gives them ideas or motivates them to create works of art
25
to imitate the style or the work of an author, musician, etc. in an exaggerated way that is humorous
26
to write or compose a letter, novel, play, etc.
27
to write the series of events forming a novel, movie, play, etc.
28
to produce letters, books, newspapers, etc. by a mechanical process in which a machine puts ink on paper
29
to read and correct the mistakes of a written or printed text
30
the act of preparation and distribution of a book, magazine, piece of music, etc. to the public
31
to publically distribute a piece of music for sale
32
a person or firm that manages the preparation and public distribution of printed material such as books, newspapers, etc.
33
the profession or business of preparation and public distribution of a book, magazine, etc.
34
to say or repeat the exact sentence or group of words someone else used in a movie, book, etc.
35
to write an article in which one shares their opinion about a book, movie, etc.
36
to use satire in order to criticize or ridicule a system, person, etc.
37
to write the words used in a movie, play, etc.
39
to arrange the type of a text and prepare it for printing
40
the process of arranging the type of a text and preparing it for printing
41
to produce or compose a piece of literary work or a text to be published or reproduced
42
the occupation of writing something for publication as the job of an author
43
Download LanGeek app for free