‌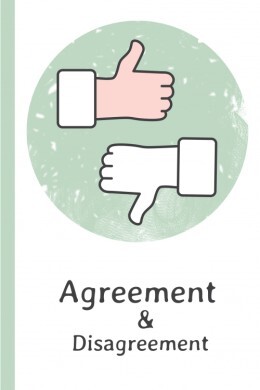 Words Related to Agreement and Disagreement - Agreement 1
32 Words
Here you will learn some English words related to agreement, such as "align", "accord", and "acceptably".
to agree to something such as a request, demand, etc.
2
agreed on by most people in a society
4
in a manner that is satisfactory or good enough
5
to accept someone's opinion and consider doing it, particularly when it differs from one's opinion
7
an official agreement between two countries or groups of people
8
in a way that shows agreement or approval
12
to [agree] to (disagree|differ)
phrase
to stop arguing with someone upon accepting the fact that both have different opinions about something
16
to agree with a group, idea, person, or organization and support it
17
an agreement made with someone
21
not likely to offend people or cause disagreement or tension
22
official approval or agreement
23
a formal agreement to something
24
approval of or agreement to something from someone in authority
26
to agree to something, such as a suggestion, request, etc.
27
to make a connection between someone or something with another in the mind
28
in complete agreement with someone or something
29
an agreement between two people or a group of people, based on which they do something particular for one another
30
to support someone or agree with them
31
agreement with a certain policy or change
32
download langeek app for free