‌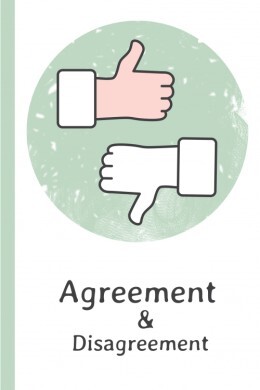 Words Related to Agreement and Disagreement - Discussion and Contradiction
29 Words
Here you will learn some English words related to discussion and contradiction, such as "parley", "negotiate", and "dialog".
not in agreement with; different
1
to negotiate the terms and conditions of a contract, sale, or transaction for a better agreement, price, etc.
2
discussions to come to an agreement on conditions, prices, etc.
3
anything that gives an advantage to a person or group when trying to reach an agreement
4
the influence or power that a person or group has during discussions to reach an agreement that is to their advantage
5
a discussion between two groups or states, particularly one intended to resolve a problem
6
a disagreement on something
7
to [drive|strike] a hard bargain
phrase
to be tough and smart in negotiations, insisting on favorable terms to achieve a favorable outcome for oneself
11
to not be in agreement with something; to be opposite to something
12
to come to an agreement or reach a decision after much time and effort
13
in a way that does not agree with something
14
(of two statements, etc.) not agreeing with one another
15
to thoroughly discuss something in order for an agreement to be reached or a decision to be made
16
to not accept what has been offered in an agreement so that one can gain more than that
17
discussions intended to reach an agreement in which each side tries to gain as many advantages as possible
18
able to be changed to discussed in order for an agreement to be reached
19
formal discussion intended to reach an agreement
21
out of keeping with
phrase
not in agreement with something; inappropriate in a specific situation
22
not in agreement with; out of balance
23
not corresponding to or agreeing with something else
24
a discussion in which opposing sides, usually enemies, try to reach an agreement
25
to discuss the terms of an agreement with an opposing side, usually an enemy
26
a limit or boundary that is unchangeable and should not be violated
27
the negotiating table
noun
a formal discussion in which people try to come to an agreement
28
to thoroughly discuss something, particularly in order for an agreement to be reached or a decision to be made
29
download langeek app for free