‌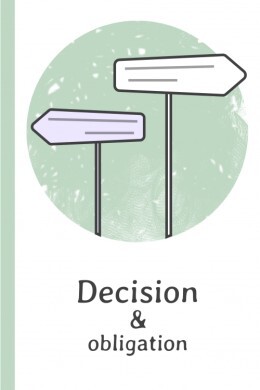 Words Related to Decision, Suggestion, and Obligation - Obligation and Rules 3
31 Words
Here you will learn some English words related to obligation and rules, such as "legit", "policing", and "obliged".
to officially state that something, such as a principle or rule must be obeyed
2
conformable or authorized by the law
3
the quality of being more compassionate, merciful, or permissive than expected, especially in terms of punishment in a court case
4
(of a person) showing mercy, flexibility, or tolerance, particularly while obeying rules or punishing someone
5
in a manner that is less strict when punishing someone or when enforcing a law
6
to [make] an exception
phrase
‌to allow a usual rule to be bypassed or ignored in a particular circumstance or for a specific purpose
7
used to show that something is very important and needs to happen
8
unavoidable; must exist, happen, or be achieved
9
the fact that something must happen or is needed
10
a condition or situation in which something is necessary
11
refusal to behave as expected or failure to obey or follow rules, commands, etc.
12
failure to comply with a rule, obligation, etc.
13
the state of being forced to do something in a way that conforms to the law or is morally acceptable
14
required or necessary as a result of a rule or law
15
feeling that something must be done because it is morally proper or mandatory
16
to comply with laws or regulations
17
{one's} bounden duty
phrase
something that is considered as one's responsibility or moral obligation
18
on the understanding that
phrase
used when an agreement can only be reached under a specific condition
19
an official rule or order that is imposed by the law or someone with authority
21
to play by one's own rules
phrase
to do things as one sees fit, not according to laws or rules
22
the control and regulation of law and order by the police force or other official groups
24
a condition that must be met or established before other things can occur or be considered
25
something that is required as a precondition for something else following
26
necessary or indispensable as a prior condition before something else can happen
27
(of a law or a rule) to specify that it is obligatory for something to be done
28
in case of; understanding that
29
on the condition that; understanding that
30
a condition that needs accepting before making an agreement
31
download langeek app for free