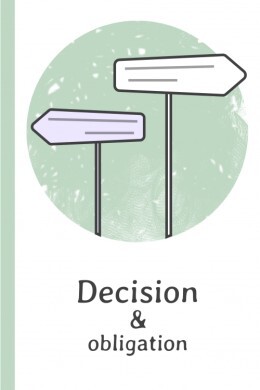 Words Related to Decision, Suggestion, and Obligation - Obligation and Rules 1
33 Words
Here you will learn some English words related to obligation and rules, such as "bypass", "binding", and "application".
the fact of complying with a command, order, impulse, etc. or following someone's rules and beliefs
2
to keep following a certain regulation, belief, or agreement
3
a rule that prevents people of certain age from doing specific activities
4
the act of putting something to work
5
used to express necessity or obligation
6
legally impossible to avoid and must be obeyed
8
to bring sth into force
phrase
‌to start to use or implement a new law, rule, etc.
9
a set of rules or directives made and maintained by an authority, especially in order to regulate conduct
10
to circumvent or avoid something, especially cleverly or illegally
11
to evade a duty, obligation, question, or problem by means of excuses or dishonesty
12
the act of evading something by going around it, especially in a clever or illegal way
13
having a strong and convincing power that grabs attention and makes people want to be involved or believe
14
the act of following rules or regulations
15
willingly obeying rules or doing what other people demand
16
forced to be done by law or authority
17
a rule or term that must be met to reach an agreement or make something possible
18
the act of following or obeying the rules of something particular
19
to violate an established legal standard, policy, or procedural protocol
20
refusal to conform with a law or rule
21
constrained or managed by the law
22
a failure to fulfill official demands and obligations especially ones concerning financial matters
23
to refuse to respect a person of authority or to observe a law, rule, etc.
24
to remove or reduce regulations or restrictions on a particular industry or activity
25
the act of freeing from regulation (especially from governmental regulations)
26
relating to the removal or reduction of governmental power or regulations from an industry, commodity, etc.
27
to be required to do something, especially because of a rule, agreement, tradition, etc.
29
the partial abolishment of a law or restriction; an occasion in which a law or rule can be ignored or circumvented
30
refusing to follow a law or rule
31
an instruction or message that is very clear about what needs to be done
33
Download LanGeek app